Sleeping Brudey
This is my brother, Johnny, taking a nap after Thanksgiving dinner.
---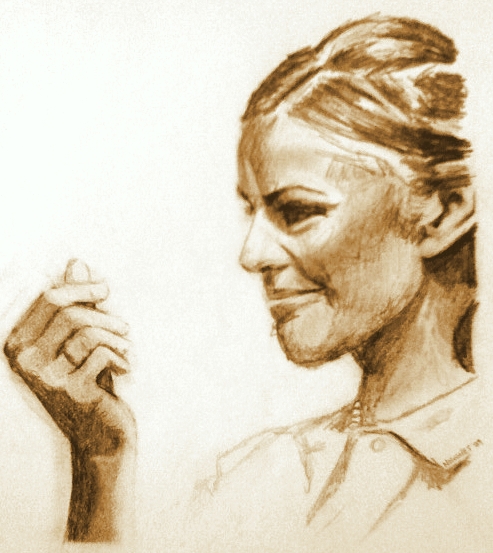 Carissa
Whenever I get bored I draw Carissa.
---

Tobey Horn MD
This is my good friend Tobey. This picture was taken on a camping trip in the mountains of North Carolina. I think he was pointing at a bird.
---
Girl with Basketball
I don't know this girl. I just saw this picture in a magazine and thought her expression was beautiful.
---
Bruce Analysis
BRUCE ANALYSIS! I liked this picture of him because it ephasizes his smiley cheeks.
---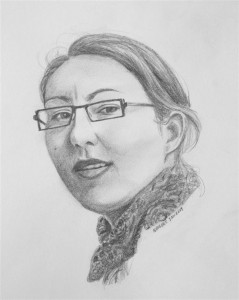 Albert
This is Alison- my best friend in the world. She could have drawn a better picture of herself than this. She is awesome at everything in life, including art. This is from a photo I took of her in front of Buckingham palace when we went to England.
---
Dali
I just liked this picture.
---

My Soul Sister
I don't know this woman either- I just saw her in a magazine and wanted to be her. So I drew her and put the portrait in my bedroom where my mirror used to go, so I could pretend I was looking into it and imagine that I had this most awesome hair for just a minute.
---
Kurt
I like Kurt Vonegut. We're on a first name basis.
---
Mammom
This is another portrait of my grandmother (see Paint Portraits for the other). This drawing was taken from a photograph she had made of herself and I in 1983. She still looks the exact same.
---
Lady in Birth Control Ad
I have a thing for black women with big curly hair.
---
Ali and Lily
This is another portrait of Ali (see Paint Portraits), with Lily- my God daughter. Ali has been one of my closest friends since we were kids.
---
St. Francis' Snow Family
This was inspired by a story I read about St. Francis. Apparently, Francis always wanted a family, but couldn't because he'd taken the vow of chastity.  So one day when was especially bummed out, he felt like God was telling him to build a snow family.  So he did.  But then they started falling apart, and Francis found himself frantically re-attaching arms, patching up melting faces, etc., and he realized that he wasn't having any time to help out the lepers.  So he was thankful he didn't have a family. I like that story.
Average Rating:
5
out of
5
based on
285
user reviews.