Sarah (2012)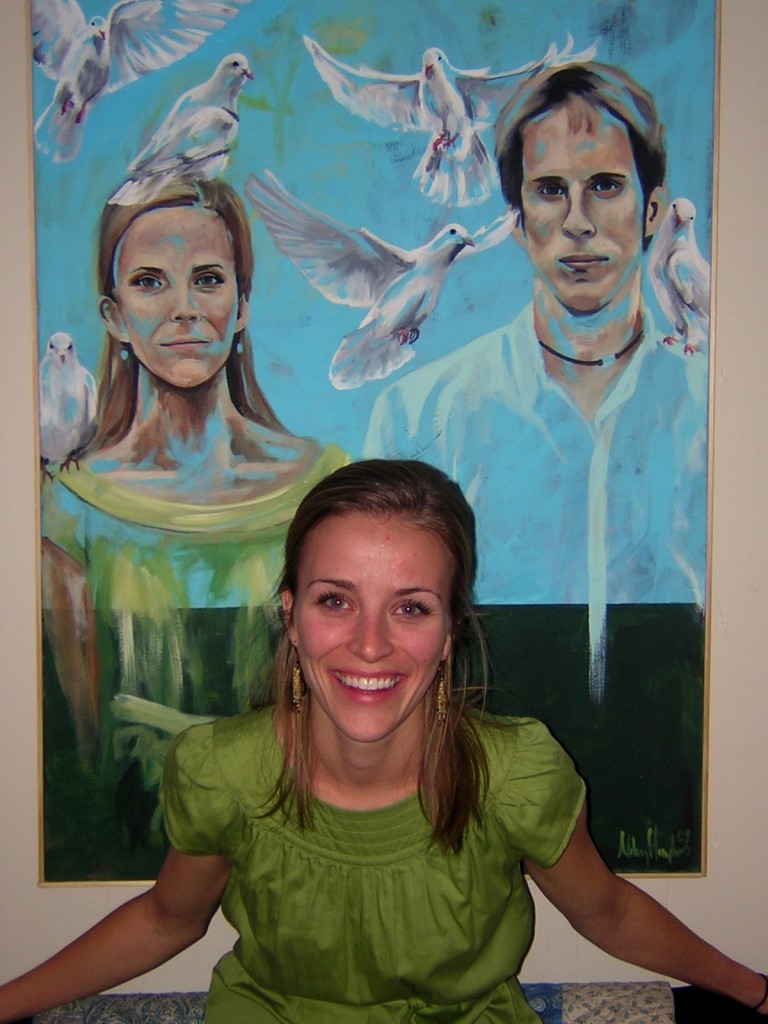 Carissa and Benjamin (2011)
I paint a lot of Mosers.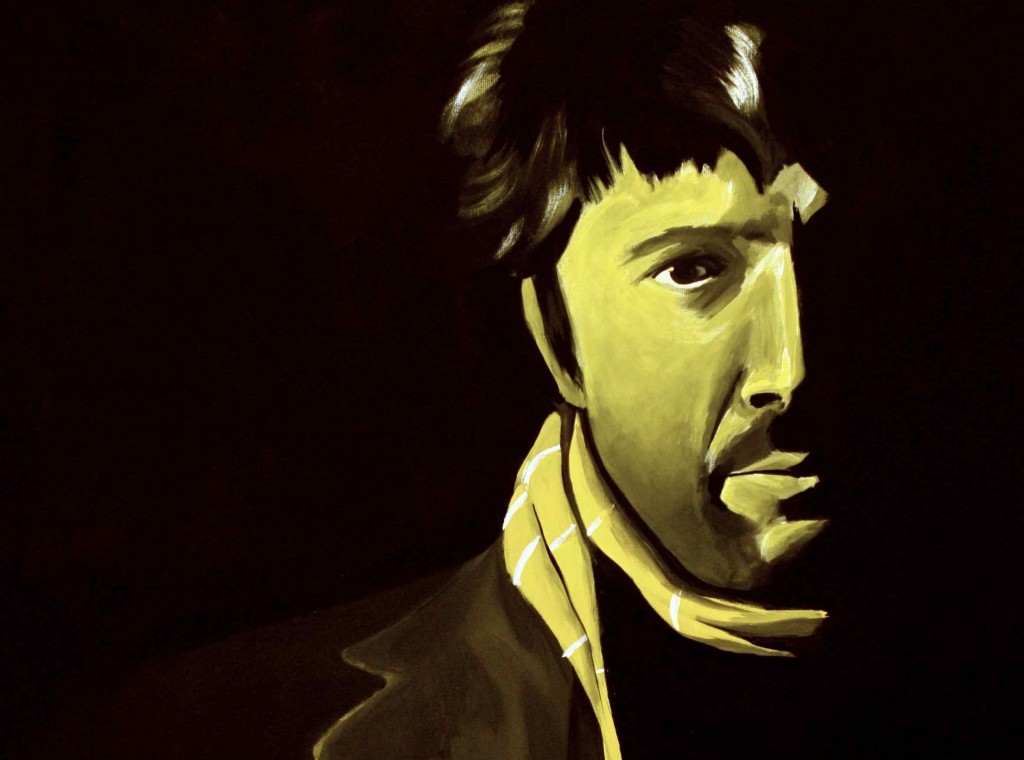 Sad Chad (2010)

because sometimes you are so beautiful when you are sad.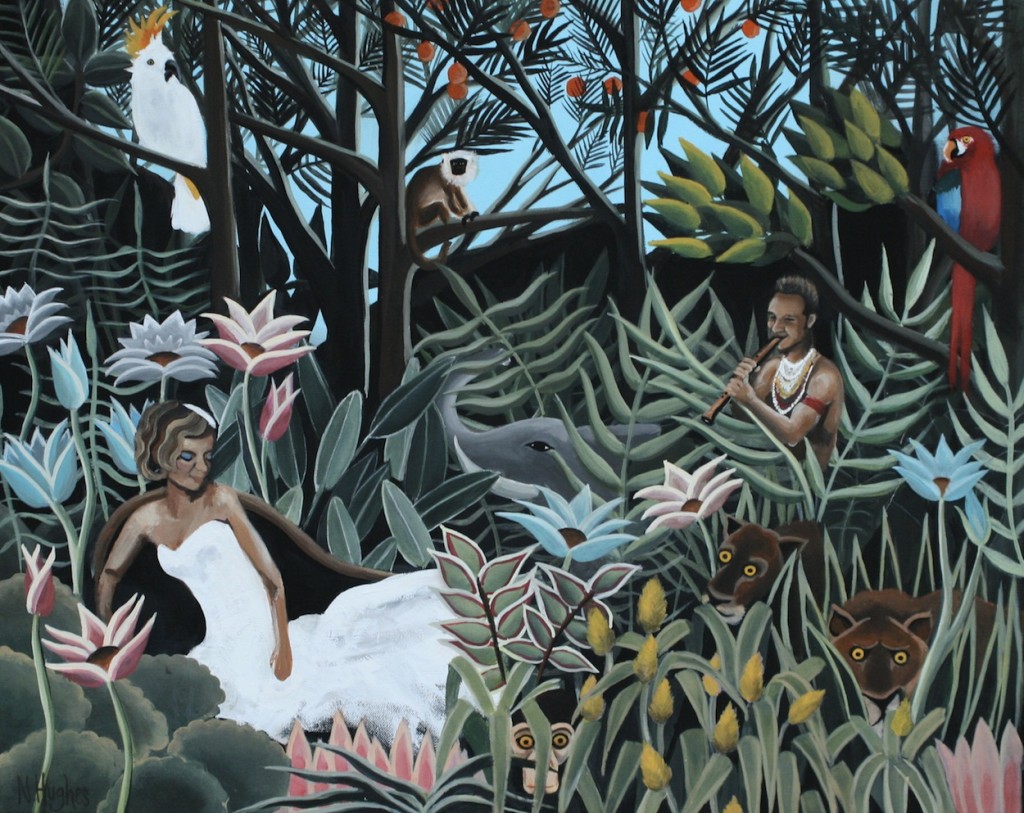 Johnny and Kat (2010)


This Rousseau-inspired portrait is of my brother and his wife.

Bird Face (2010)


It might make you feel weird to have a portrait of yourself in your house. If so, I can paint you with a mask on. I like masks.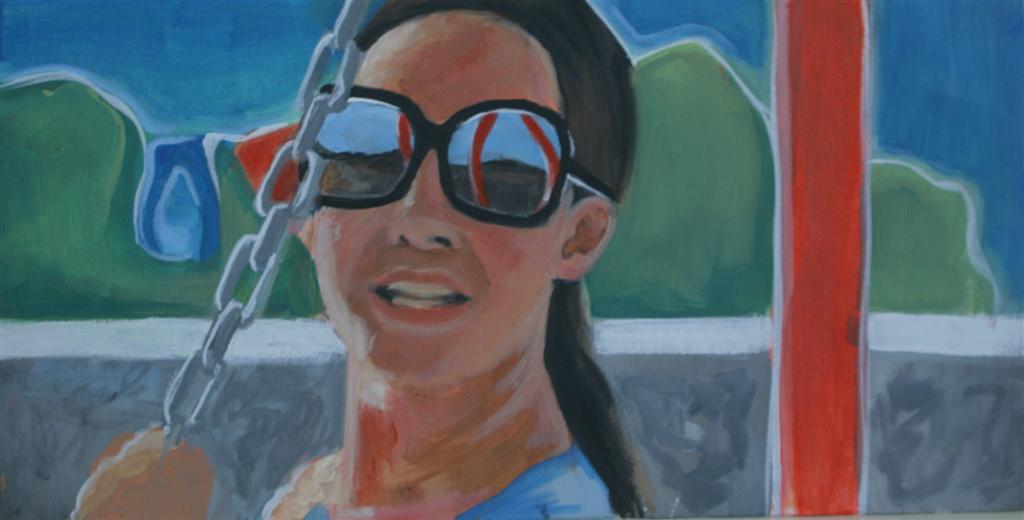 Ali (2009)


Sara (2008)


Mammom (2008)
This is my Grandma, Ruth. I don't like painting people posing.  My grandma's expression here is one of her classic "ooooh! I don't BELIEVE that!" faces.


Self Portrait II (2008)
Veronique (2008)


A portrait of my cousin.

Carissa (2008)


Carissa is one of my soul mates. I LOVE her.  So when her husband Ben asked me if I would paint her as a Christmas present, I was totally stoked. This is a fingerpainting done with acrylics.
Jeff, Holly and Moe (2008)


This was a commissioned piece by my friend Ellen, of her brother Jeff and his wife Holly (and their cat Moe). They supplied me with a disk of pictures, and I went through them and put this together. They actually don't have any birds- I added those as an afterthought because I thought the painting looked too serious.

Jeff, Holly and Moe (Part II)


So, it is very important to me that you actually LIKE the painting I paint for you. In this case, Ellen thought the one with the birds was a bit much. So I painted them another one. No worries. At right, the same painting with 3D detachable elements that you can move around on the painting.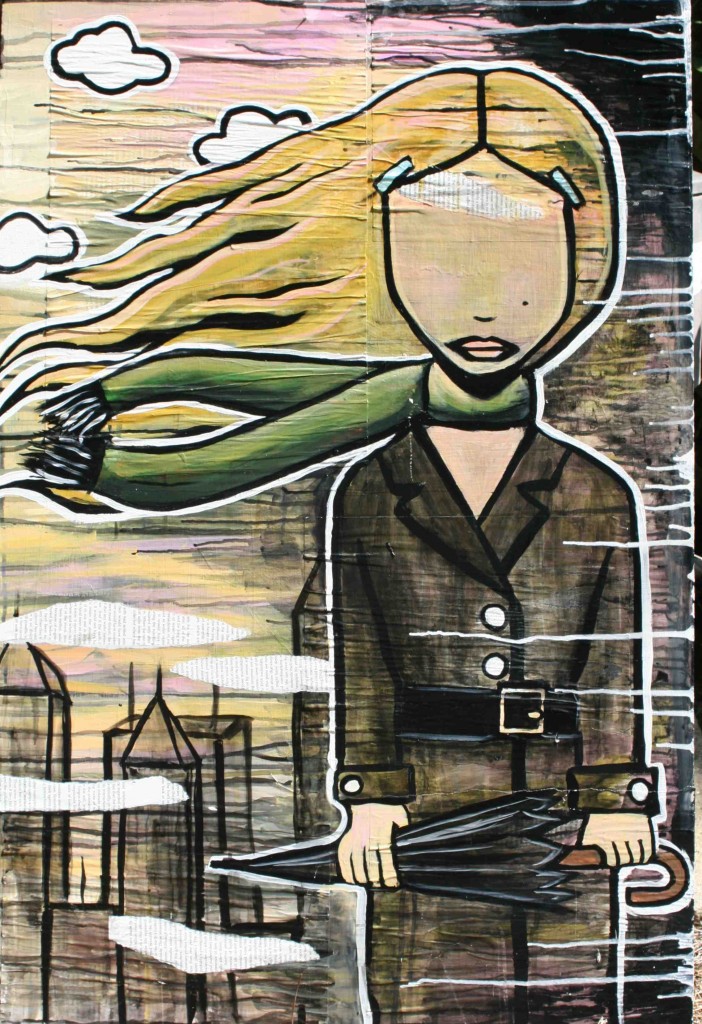 Niky in the City (2008)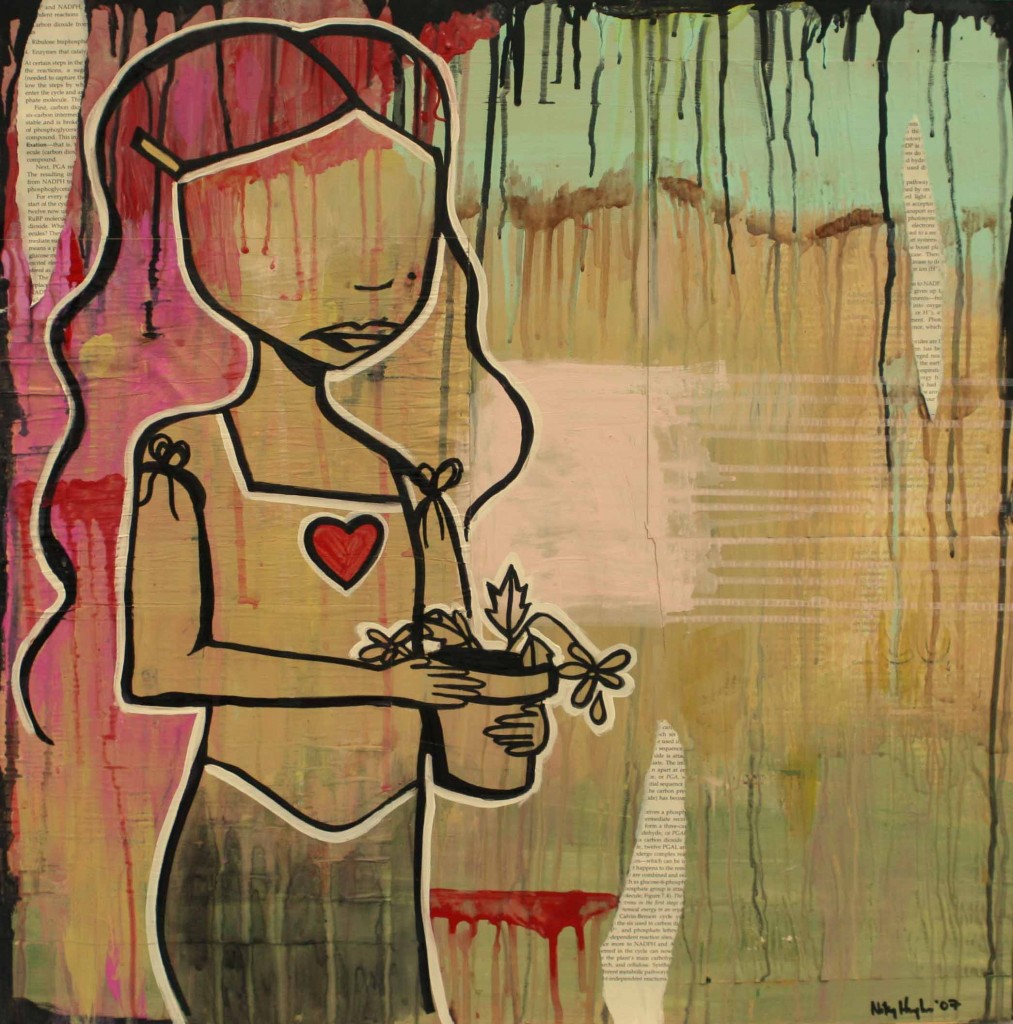 Self Portrait I (2007)


This is a self portrait I did channeling the artistic style of Aaron Kraten. The painting depicts my love/hate relationship with plants.

Ellen and Adam (2007)

Sarah and Kevin (2007)


This was as special anniversary commission from Sarah to her husband, Kevin. She wanted a painting that incorporated India and the poet Pablo Neruda.

Kevin and Popsicle (2006)


I never said that the natural faces people make are flattering.  I thought that this was a great picture of Kevin eating a popscicle. But he hated it.

Hamish and Joy (2006)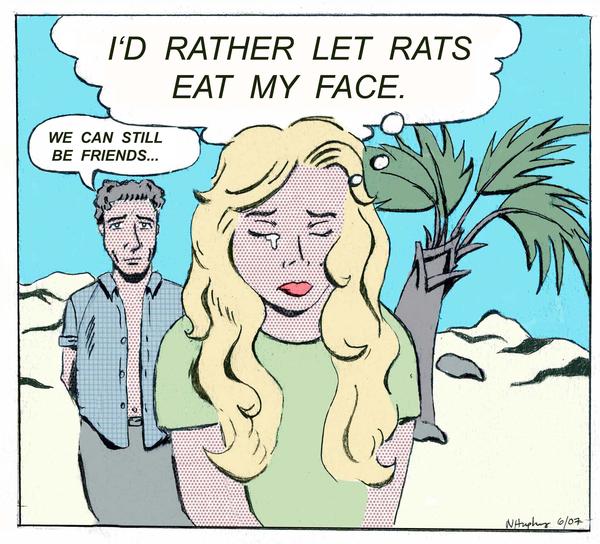 Rats Eat My Face (2006)


This is an example of one of the more constructive ways I deal with heartbreak. This drawing depicts a breakup I experienced in 2006.  It was done using a combination of sketching and photoshop.
---