I charge based on time spent on the project- usually $250/day. Most paintings in the gallery took about 2 days.
*For Framing, add $50
**For 3D interactive pieces, add $50
---
Face Portraits: $150/person
Mythological Characters: $250/person
---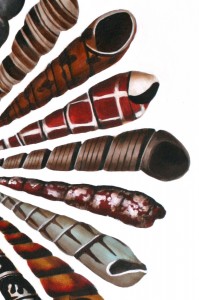 I honestly don't really like painting nature.  But I will if you give me money.
---
Sometimes my friend Bruce and I collaborate and do performance art concerts.
---
Payment Options
Broke??? That's ok, because bartering is ALWAYS an option. Examples of trades I have accepted for paintings in the past: food, old clothes, unlimited use of washer and dryer, yoga lessons, and statistical analyses.
Also, if you would like a professional copy of any of the paintings shown on my website on paper or canvas, I can do that for you too. Prints usually cost around $100-$200, depending on the size. I will also frame them for an additional $50 (you will NEVER beat that price if you get it professionally framed, just so you know. It will end up being a few hundred dollars.)


Average Rating:
4.7
out of
5
based on
217
user reviews.