Leptoneta sp.
Josh (a colleague of mine at HPU) discovered this eyeless spider in a cave and I got to do the drawing for the paper.
---

Fetal Pig
(in Space)
Because that's where every fetal pig really wants to be.
---
Seagulls
This is a painting I did based on a photo taken by Sophie Buttress. She is a fantastic photographer!!!
---

Bromeliad
Normally I don't paint plants. But Alison had done a color pencil sketch of a bromeliad that I thought looked really cool.  So I did one too.
---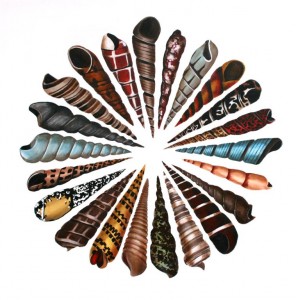 Horn Shells
After like, the fifth shell in this one, I was ready to shoot myself in the face.  Seriously- this thing took freaking forever. I gave my dad the original, but if you'd like a giclee (professional copy) on a 2 x 2′ canvas, I can order you one for $200. It looks really nice framed.
---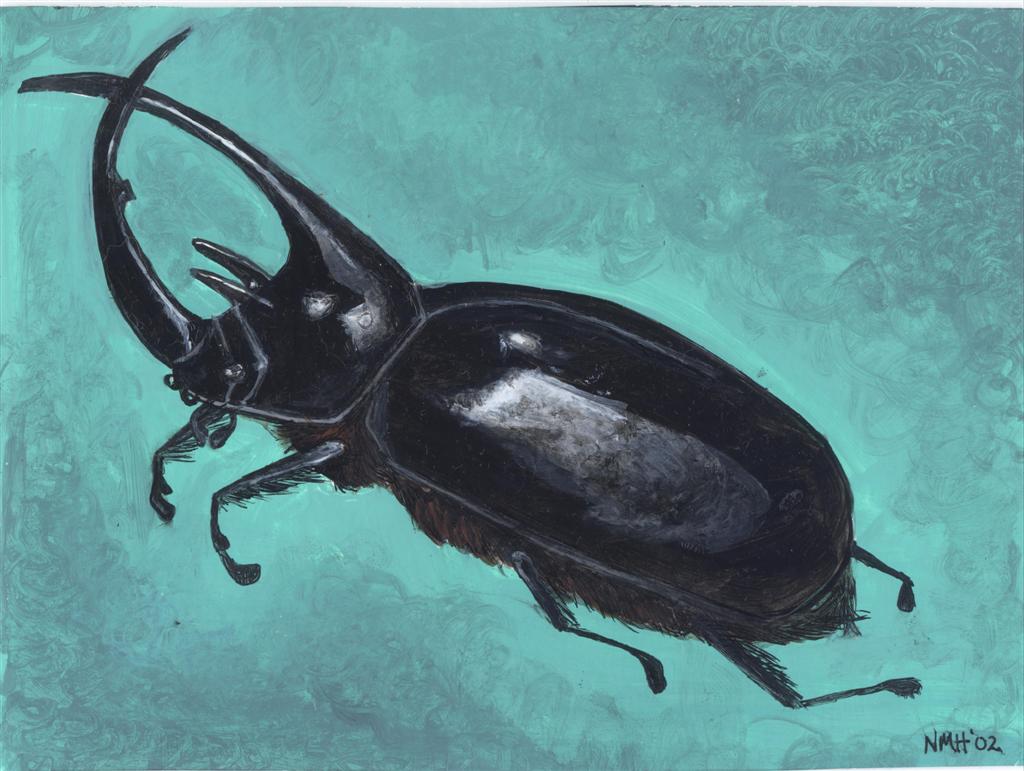 Rhinoceros Beetle
This is acrylic and pen.  I gave this to Audrey.
---

Organizational complexity
This is a figure I drew for a review article I co-wrote with Bill (if you'd like a closer look, download the Castanea article on my Publications page).
---

Donny Boy
This is an 8 x 10″ copper etching I did last year. I have LOTS of prints if you would like to buy one. They range in price from $25 – $150, depending on quality of the print. Let me know if you're interested. They make great gifts.
---
Plant Blindness
This watercolor illustrates how people tend to overlook the beauty of plants for animals– even dull and ugly animals.
Average Rating:
4.4
out of
5
based on
186
user reviews.